Our 
All-Natural Protein Powder

 is made with pure, nourishing grass-fed beef protein.
Designed by Nutritionists; it provides an excellent source of energy and essential amino acids to support healthy muscle growth and Nourish your active lifestyle.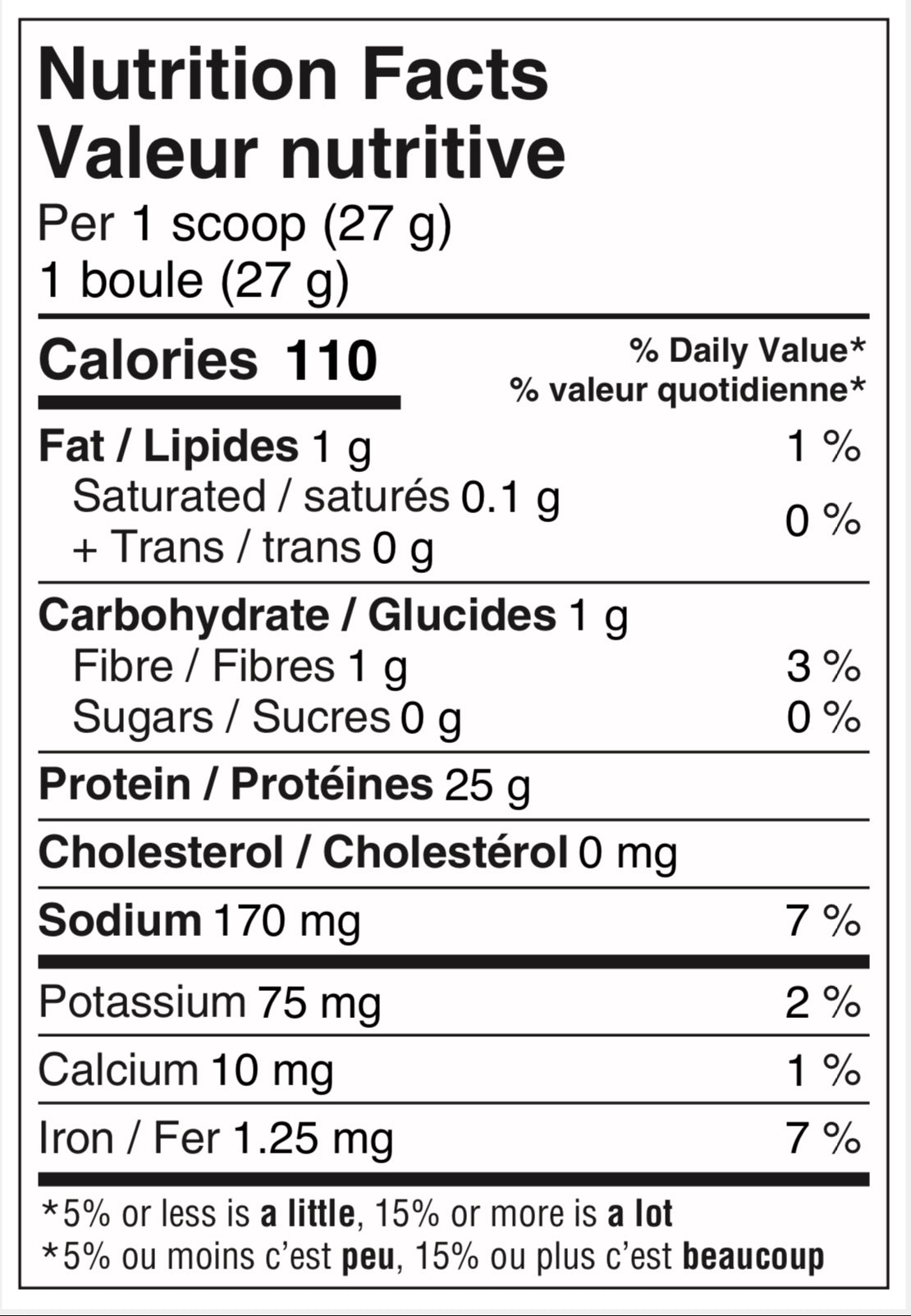 "After trying so many protein powders I finally found one that not only tastes great, but also doesn't leave me feeling bloated or give me any digestive issues!"
Delightfully simple;

Made from just 5 ingredients.
Grass-fed Beef Protein Isolate

Coconut Oil Powder

Hydrolyzed Beef Collagen

Stevia Leaf Extract

Natural Flavours
Frequently Asked Questions
How many servings per bag of protein powder?

The Nourish Market protein contains 30 servings of beef protein per bag. Most customers use it daily, meaning each container offers a month's supply. With our subscription service, you can get your monthly protein supply delivered to you automatically— and save 5% off your order.
Does your protein powder taste like beef?

Not at all! We spent years creating the perfect blend of ingredients so you get the benefits of beef protein, in a delicious tasting protein powder.
Why choose grass-fed beef protein over plant based or whey proteins?

Beef protein naturally contains collagen, gelatin, and micro-nutrients your body needs. Our beef protein is sourced from the highest quality grass-fed beef, and doesn't contain possible allergens like dairy, gluten, egg, and soy.
What is the amino acid profile of your protein powder?

Beef protein is a complete protein (unlike plant proteins)!

Here is our amino acid profile:
Alanine 2.43
Arginine 2.16
Aspartic acid 1.62
Cystine + cystein .03
Glutamic acid 2.97
Glycine 5.4
Histidine .27
Hydroxyproline 2.7
Isoleucine .54
Leucine 1.08
Lysine 1.08
Methionine .24
Phenylalanine .54
Proline 3.24
Serine .81
Threonine .54
Tryptophane 0.05
Tyrosine .27
Valine .81
Chocolate & Vanilla
Love this high quality beef protein powder! I alternate between chocolate and vanilla and make a protein coffee with it every morning (no need for cream or sugar!). Great way to supplement extra protein into my diet :-)
Love it
My new favorite protein powder. It tastes great and I have no digestive issues with it.
Excellent protein
I love this protein and use it daily in my morning shake. It's blends well and tastes great. I find it easy to digest.
This Protein Powder is so delicious!!
I tried the vanilla flavour and it was honestly so good! I love the flavour and it mixes so well… no clumps at all. Definitely recommended to anyone looking for a clean, high-quality grass fed beef sourced protein powder.
Excellent Protein source
The Nourish Market chocolate protein powder is my go to every day. The taste is fantastic and it mixes very well.
Try These Protein Packed Recipes!
View all
These cookies are made with all natural ingredients and packed with protein!

These cookies are made with all natural ingredients and packed with protein!